The BEST Branding & Digital Marketing Agency in UK, that can-
Bring Traffic, Customers & Cashflow
To Your Business.
Get All the pieces it takes, to solve the marketing puzzle
,
that can put your business on the map. All under the same roof.
We are the only "ROI Driven" & "Accountable" Digital Marketing Company in UK
that can help you 10X your web traffic and sales in record time.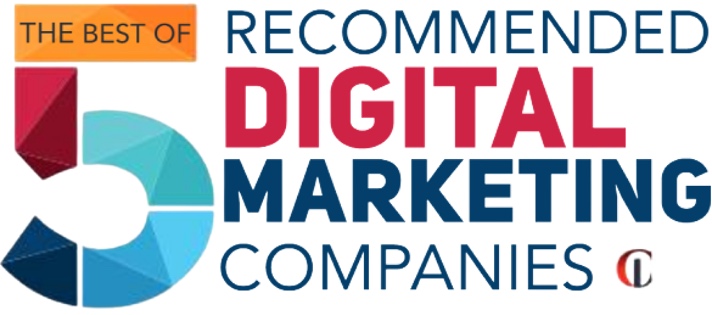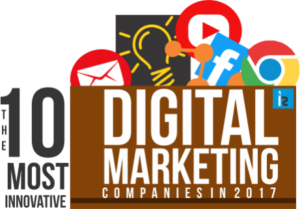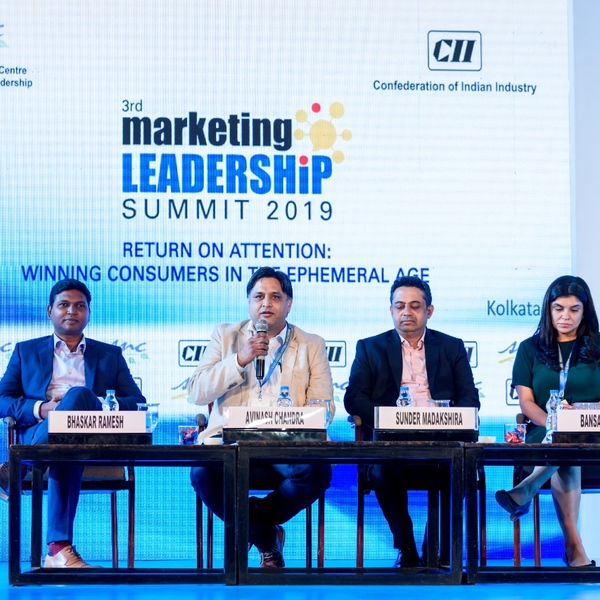 BrandLoom is a major Force in India. We were invited to the 3rd Edition CII Marketing Summit 2019

Along with business & product heads from Google, Facebook, Adobe and other industry leaders, BrandLoom has been invited to speak about digital marketing insights & developments at the Confederation Of Indian Industries (CII).
Bhaskar Ramesh, Group Head – Google India,
Avinash Chandra, CEO – BrandLoom Consulting,
Sunder Madakshira, CMO – Adobe India &
Bansari Vyas, Product Marketing Head – Facebook India
were among the speakers invited to provide Digital Marketing insights.
What makes BrandLoom Unique?
Utilize our expertise and build your Brand Equity online. Go live with your business ideas, and we will help you execute marketing ideas in a way that helps you grow your business. Build a thriving and profitable business with the best digital marketing company in UK!
100+ Years of Business Experience at Leadership level.

Business Strategy driven by application of Data.

Marketing Strategy Built on Consumer Insights.
Application of Best in Class Technology Stack.

Our Understanding of the Power of Branding.

Our Fully Managed eCommerce Capabilities.
Best Digital Marketing Company In UK
Our aim is to help you grow your business sustainably. We are a trusted name in digital services in India, the USA and Singapore; and now we are entering the UK with our consulting, branding and digital marketing services. Our UK office is in London. Our team not only helps you reach your revenue goals but lays down a blueprint for the future so that you get the best returns on investment in your marketing efforts.
Generate leads, raise brand awareness for your business, and grow your revenue by increasing conversion rates- get all this and more by building up your brand. Partner with BrandLoom, and build up an ever-expanding set of loyal customers who will become your champions in the digital world.
Team BrandLoom is home to business, branding and technology consultants who can help you craft unique strategies for growing your brand. All our strategies are backed by data, market research and consumer insights- so that we can deliver solutions that actually work.
We devise a brand strategy that is right for YOUR BRAND and deploy the right technology for you so that you get the perfect boost over your competitors. We can help you with the best affordable digital services in the UK so that your digital marketing efforts stay sustainable, and give you consistent results.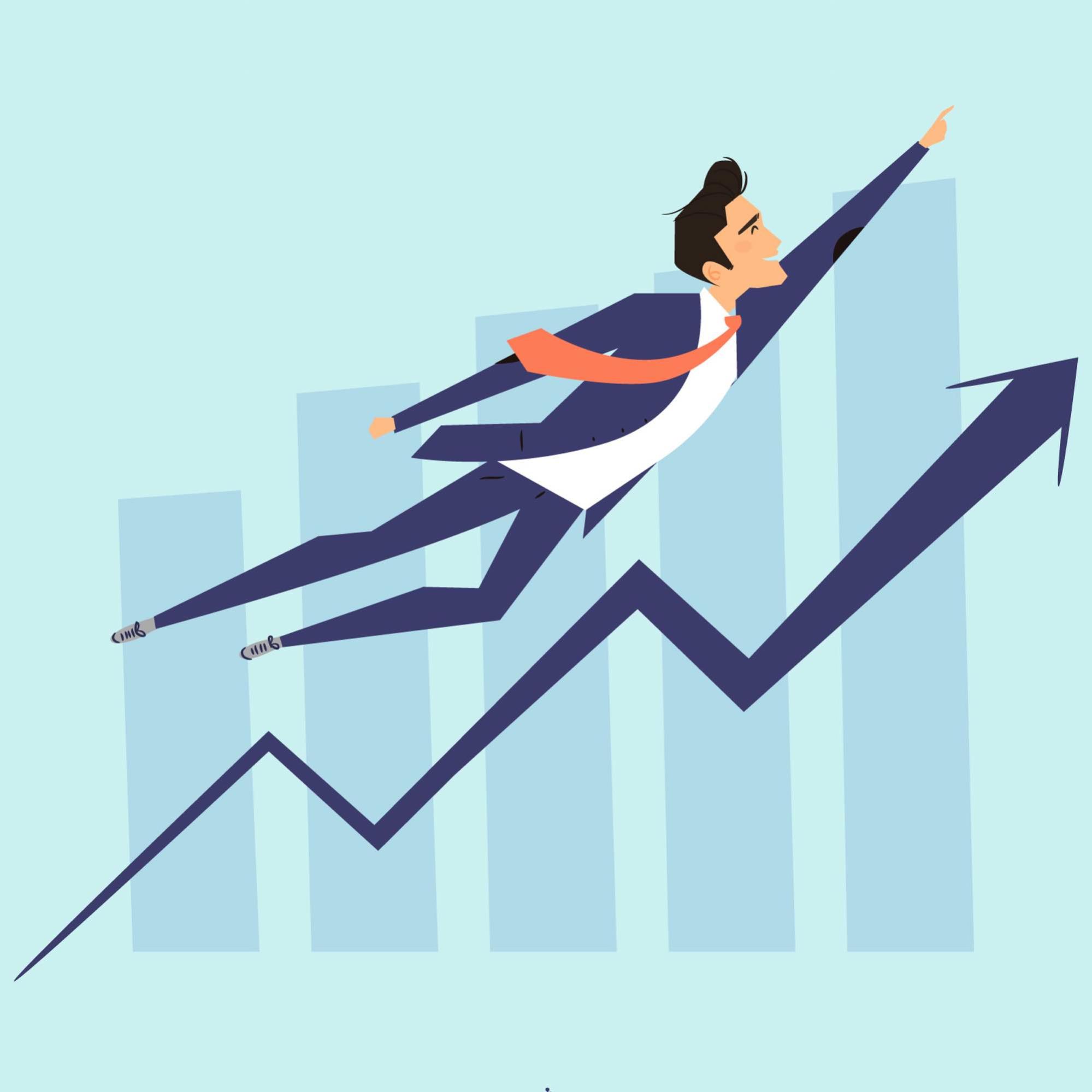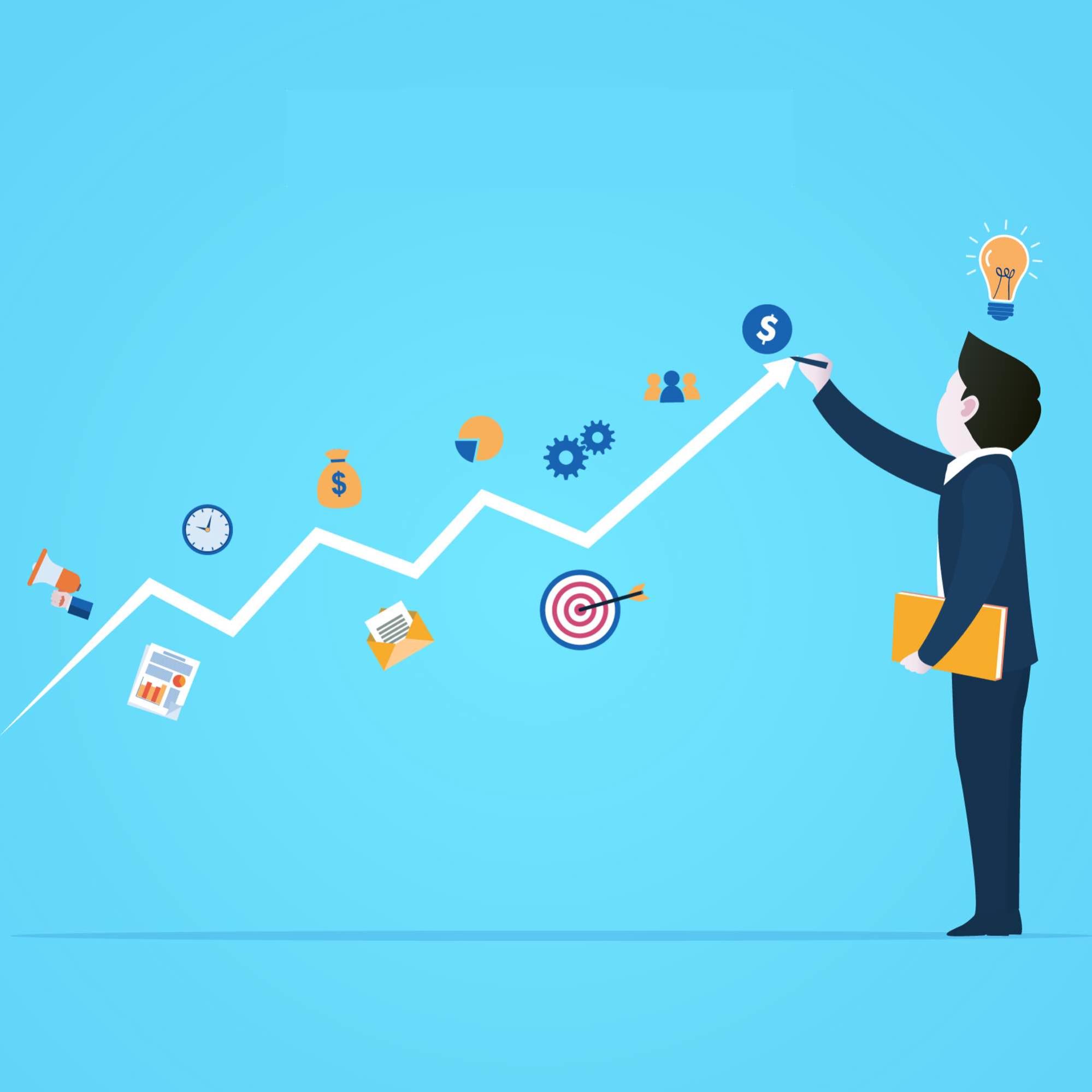 A Marketing Approach that Focuses on Results
The world that we live in is teeming with information. As your digital marketing partner, we take stock of relevant information, and identify unmet needs of your target audience. In other words, we generate opportunities for our clients that they can take advantage of to get a head start. We want to become the best digital agency in UK for businesses that are looking for value for money.
Our executives in the UK will work with your team to understand your values and needs to draft effective strategies, and our team of experts in India will implement these strategies. By following this method, BrandLoom can deliver the best Returns on Investment or ROI to you. This arrangement helps you reap the benefits of competitive pricing, and reduce your marketing costs.
Taking data-backed decisions helps us deliver on the results that we promise. We work with our clients and teams- and ensure that the brand approach remains uniform across all relevant platforms.
This way, BrandLoom builds up your brand holistically. We ensure that our clients not only hook in their target audience- but also convert them into loyal customers who stick to the brand through ages. In the long run, you will not just have a business, but a brand that will stand the test of time.
Best Digital Marketing Agency in UK
We understand that in order to grow a business, one has to take the right decisions. Which is why we always rely on methods that will get you the best return on investments. Our aim is to not just help our clients take their message to the world; but to also set them on the path of long-term growth.
We offer a range of consulting, marketing, digital and design services that help you stand out in the best way possible. BrandLoom will help you identify a demand gap in the market and position yourself accordingly. Then, we will deploy the right marketing strategies that will help you reach out to your target audience.
With best-in-class technology, we will help you deliver a great brand experience to your customers and prospects; which will make them return for more. By mapping the entire customer journey, we will ensure that your brand is presented in a positive, engaging way.
We wish to help our clients create business value, which is why we focus on delivering long-term results. BrandLoom does not adapt unethical means or deploy black hat tactics- we conduct clean marketing campaigns that help you meet your expectations with ease.
Partner with us, and create the right impression in the digital world.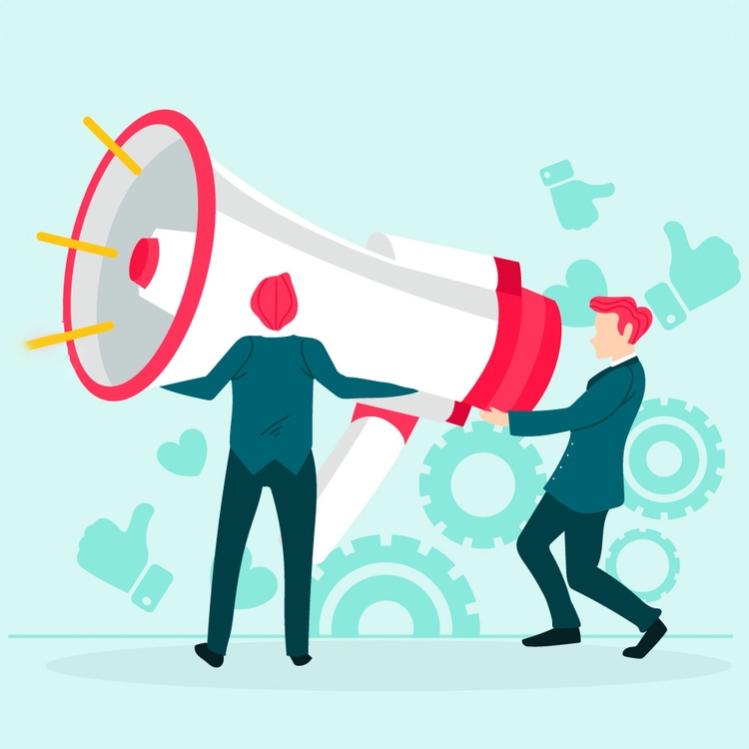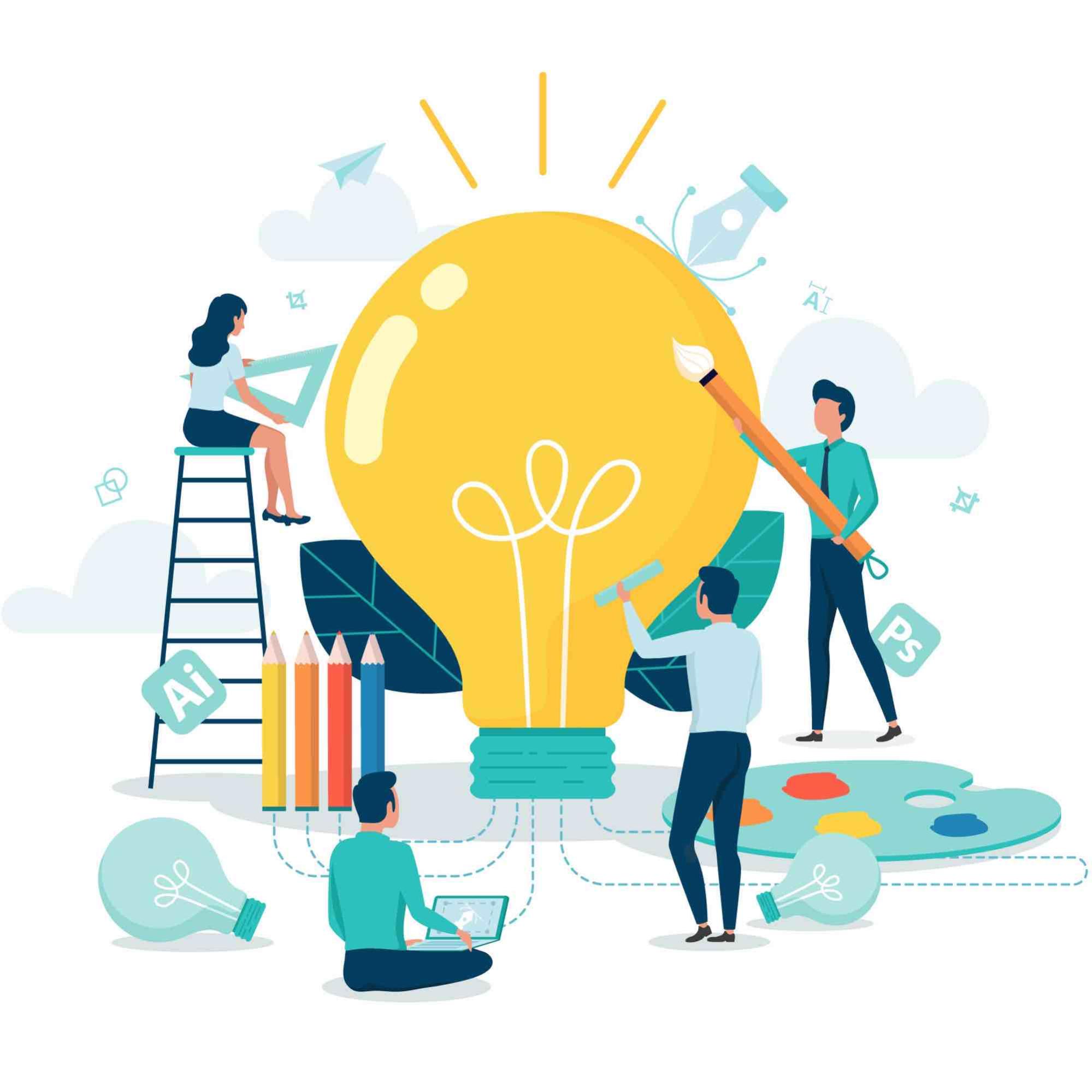 BrandLoom- One of the Top 10 Digital Marketing Companies in UK
In the digital age, physical distances matter little. So, if you are searching for "digital marketing agency near me" on your phone- look no further. BrandLoom is the answer to all your digital marketing and branding needs.
We aim to be counted among the best digital marketing companies in UK, and we want to achieve that milestone by delivering data-backed, ROI-centric strategies for our clients. Our team has worked with companies of all sizes from diverse industries, and bring years of expertise in the game. By partnering with us, you can avail world-class branding and consulting services; and get access to a host of digital marketing services that will help you establish your brand in today's digitally-connected world.
Our aim is to help you build up your brand equity, and make it thrive. This we do by applying branding, digital and ecommerce capabilities that can help businesses of all sizes and types. Be it start-ups or enterprises, we offer tailor-made solutions that take care of what you need.
BrandLoom- the full service digital agency in UK that helps you build your own brand ecosystem
To build up a brand, you need to be an all-rounder. It takes a holistic approach to ensure that a brand becomes more than its name- that it becomes synonymous with a vision, some values and expectations that your audience have from you. Crafting your brand message, ensuring it prompts the right reactions and that it reaches the right people ensures that your brand will stand the test of time.
BrandLoom understands the importance of brand-building. We are more than a digital design agency- we understand what a brand stands for, and help our clients translate their message across all relevant platforms; in all forms. We start by understanding your brand, and then position it in such a way so that it stands apart from its competitors in the best possible ways. We amplify your brand identity across platforms so that it impresses upon your target audiences for the right reasons.
All our marketing strategies follow from there. We produce high-quality content that helps you convey your message to your consumers; and ensure its distribution via the right channels. As a digital marketing agency, we help you widen your reach and become more visible on the internet.
With careful planning, we help you build up a self-sustaining ecosystem that lays the foundation for sustainable growth. We don't believe that one size fits all, so all our solutions are custom made. Built on the back of consumer insights, our strategies help you stay on top of trends- while setting you on the path of long-term growth.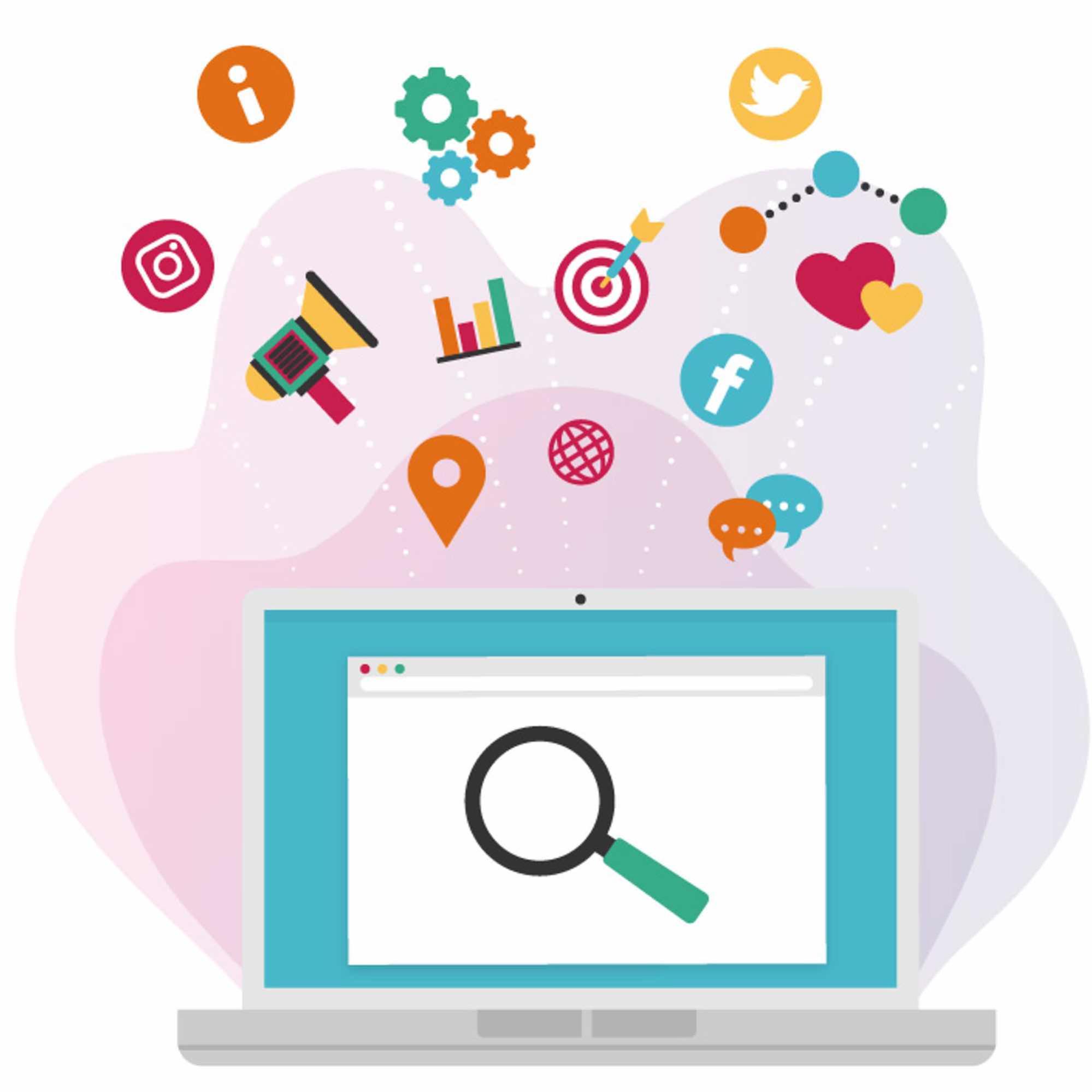 What makes us one of the best digital marketing agencies in UK
Our unique branding-ecommerce approach; and our team's expertise (and experience) enables us to take care of all your digital marketing and branding needs- and take care of ROI while doing so. This approach helps us build sustainable brands across sectors and deliver results.
We aspire to be counted among the biggest digital agencies in UK. That is only possible when our clients prosper; and we want to help them achieve their dream by building up their brand in a holistic way.
How do we help you build your brand value?
Insight: The right consumer and market insights; and the right analytics. These help us understand your audience better, and have an objective analysis of their needs.
Strategy: No brand is static- it has to evolve with time. Our aim is to trace lay down a brand strategy that will leave room for future development; while keeping the core values intact. Our aim is to help you build a digital ecosystem for your brand that will sustain itself over time and ensure growth for years to come.
Technology: Of course, in the age of technology- you have to use the right technology to ensure that your audience gets the best brand experience. Whether it is choosing the right media or technology platforms, or incorporating the right structural and design elements; or using innovative tools- we ensure that your users interact with your brand in the right way, so that you can create the best impression on them.
How our Digital Services Transform your Marketing Approach
What makes us the best UK digital marketing agency? BrandLoom's holistic approach towards brand-building ensures that you have a brand that will stand the test of time. As one of the most sought-after digital marketing and branding companies in UK, we have worked with many brands from industries like fashion, automotive, technology, healthcare, wellness, F&B, consumer durables, infrastructure, agriculture and FMCG.
We offer a host of digital marketing services in UK that can deliver on all aspects of your digital marketing needs. We provide support in areas like:
Consumer/market insights:
Be it offline or online marketing; the rule of thumb is that everything is based on what your audience wants and needs. We help you understand your customers by providing you with the necessary insights; which helps you find the right message that appeals to them.
This is a continuous process- if you know what your audience wants, you can also refine your offerings accordingly; and ensure better consumer experience. Likewise, whatever data you may gather from your customers, and their behaviour patterns- we help you make sense of that. We analyse the information you get to give you insights that will be useful for you, and help you take sound business decisions.
Web development services:
Your website is the most important spokesperson for your brand. It is live 24×7, and it contains all the information that is relevant for your consumer. If you want to help your customer find what they are looking for, you must have a website that is not just good to look at, but which also hosts persuasive content and is easy to navigate.
BrandLoom designs websites that are pleasing to the eye and are populated by content that makes the brand relatable to the viewer. Our websites are user-friendly, and help you direct your customer journey in a way that engages the latter in the best way possible with your brand.
We offer world-class UX/UI interfaces that ensures that your customers have a pleasant brand experience, and have everything they are looking for.
On top of all this- we ensure that your website is optimized for a variety of devices. Most people today use their phones to surf the internet; and it is a no-brainer that if your website is not ready for mobile visitors- it is not an effective website at all. The websites we create ensure optimum performance across a variety of mobile devices and operating systems, desktops and other smart devices.
In other words- we don't just build a website for your brand; we help you keep up with technological advancements so that you never lose out on any prospects.
Search Engine Optimization/SEO:
Most people do an internet search when they want information on any topic, or are looking for products or services. They tend to click on the first few links that come up in the search results, and tend to come back to the same few websites. Wouldn't it be nice to be among those top featured websites that can attract the most traffic? We can help you do exactly that with our proven SEO practises.
The first step to building your brand up is to increase your visibility on the internet. SEO lays down the foundation to any online marketing strategy. BrandLoom can optimize your website, which games search engines' algorithms to ensure that your pages rank on top for relevant keyword searches. Dominate organic search results and widen your reach digitally with our SEO services.
Content Marketing Services:
Content, indeed, is king- and the entire digital ecosystem that we operate in is fuelled by content. We want to become the best digital content agency in UK, and pull out all stops to ensure that you get the high-quality, original content that fuels your brand in the right direction.
BrandLoom does not simply generate content that can beat search engine algorithms- we write content that make sure that your brand's message is conveyed in the best way possible to your audience.
By understanding your brand's personality, voice and values; we create content that is memorable, clean and catchy. This draws in your prospects, and gets them invested in your brand for the long run. With attractive, optimized content, you can present your products and services in a way that creates value for your readers- and in turn, they engage with you on a deeper level.
Our content marketing strategy does not simply stop at creating good written content. BrandLoom boasts of great design capabilities; so, we ensure that your content is presented in an attractive way across all platforms. By multi-purposing content, we ensure that you have your message conveyed in multiple formats and across multiple channels. This maximises your reach, and ensures consistent brand experience across multiple devices and platforms.
Social Media Marketing:
The importance of social media marketing cannot be overstated today. If you have a brand, you HAVE to be on social media. Engage your audience, promote your products and services, and amplify your brand's voice by being active on the right platforms.
We don't just help you post on social media platforms; we help you unlock a gamut of promotion possibilities by leveraging the right features on all relevant platforms. Be it broadcasting your message or running dedicated campaigns; executing targeted campaigns or dominating local niches- you can do it all if you team up with us.
Our team not only helps you take advantage of the latest trends, but also helps you build up your brand's image in a sustainable way on social media. Our methods are clean and ethical, and will help you get the best ROI. We aim to be counted in the top digital marketing companies in the UK, so we leave no stone unturned to ensure that our clients get the results that they are looking for.
Paid Search Ads:
If you want to have your website featured on top of search results, you can do so with the help of search engine marketing. BrandLoom helps you craft catchy search engine ads that will get you the clicks you want.
PPC Campaigns: Want to conduct effective online advertising campaigns?
We can help you design neat pay per click campaigns that will optimize your sales funnel. With the help of eye-catching ads and lead magnets, we will direct your target audience to the relevant landing pages on your website. By writing persuasive copies, we will guide your visitors so that they can take the right purchase decisions. The PPC campaigns we design will help you get the best ROI, generate the right buzz and enable sales.
Link Building Services:
If you want to increase your brand's reach and increase your website's domain authority- you have to build your links. This you can do by getting backlinks from high-authority websites and going for guest posting opportunities.
BrandLoom helps you generate backlinks from good quality sources, so that your website's standing with Google goes up. The more backlinks you have from good quality websites, the more your domain authority is, and the more are the chances of your web pages featuring on top of relevant search results in your field.
Similarly, we also help you identify viable guest posting opportunities. BrandLoom can help you team up with the right blogging partners who will be ready to host your blogs- and vice versa. This not only helps you get good backlinks, but also ensures that you reach out to a completely new set of readers.
Cleaning up your website:
Did you fall prey to a fly-by-the-night SEO consultant or digital marketing agency that buried your website under a pile of scam? Or flooded your pages with bad links? Did black hat tactics get you a Google penalty?
If the answer is yes for one or all of the above- you need to get your website back in form to start performing again. Not to mention, a website that becomes a magnet for junk also puts off customers very fast. So, if you want to build your reputation back- you need to start with a clean website again.
BrandLoom can help you do that. We will help you identify bad and broken links, and do a complete audit of your pages so that we can sort out all the issues. We will create fresh content and optimize the website structure too; so that Google's bots can scan through you faster- which will help you make up for lost time.Remember, it is very important to have a clean website. If you let the aforementioned problems fester, Google will shut down your website gradually and it will tarnish your brand's reputation forever.
Mobile app development:
If you have an online store, it may be a good idea to create a dedicated mobile app for your brand. This way, you can do highly targeted marketing, go for personalized offerings, offer unique brand experiences and increase your conversion rates greatly.
A good mobile app also acts as a loyalty magnet- once someone downloads your app, they are more likely to shop with you again. On your behalf, you need to build an app that is easy to navigate, easy on the eye and contain all relevant information that your customers are looking for.BrandLoom can help you design good apps that will help you be with your customers 24×7.
Engage your customers in the best possible ways by adding a personal touch to your messages; and mine the data you gather from your app to gain insights that you can put to good use. The apps we design are user-friendly, aesthetically pleasing and come with features that help your customers have an in-depth brand experience.
Calling all Start Ups!

Trying to find your footing in the market?
Take advantage of BrandLoom's Small Business Launchpad
We are the best digital marketing agency for startups in UK- because we can tell you about:
How to monetize your brand in myriad ways
The importance of building P2P partnerships
How to avoid burnout
How you can be "Seen to Sell" to enhance your profile
Ways of pre-selling your products
…………. And many other things.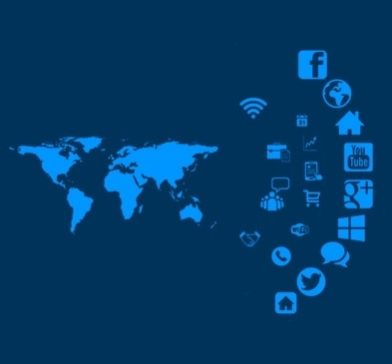 Why BrandLoom is the best digital agency in the UK for start-ups?
It can be hard when you are trying to build something on your own. Being a bootstrap company ourselves, we have been there, and we understand how stressful the journey for entrepreneurs can be. So, we want to be there for the fellow start-ups- because we want our clients to become the go-to option for their customers. Hire us, and get affordable solutions that will help you grow without crashing out.
Our Small Business Launchpad can help you with:
Find different ways to monetize your brand: Find your distinct place in the market- and use your distinct voice to reach out to the right target audience. We can help you understand who you should sell to (and how), and generate more revenue.
Building P2P partnerships: In this highly competitive world, you will need good partners to survive and grow with. We will help you identify and team up with your peers so that you can build mutually beneficially relationships that will help both of you gain more visibility and accelerate growth.
Avoiding burnout: Entrepreneurs have a lot on their plate; and the pressure can get to them. Entrepreneurial burnout is very common- and we can help you avoid it. Let us manage your brand; while you continue to concentrate on bettering your offerings.
Be "Seen to Sell" to grow: If you want to grow, you have to be "seen" on the internet first. Our SEO and social media marketing tactics can help with just that. Be known for a useful site, feature on top for relevant searches and engage with prospects and customers on the right platforms. We help you grow by building up your reputation.
Pre-sell your products: Dropping something cool soon? Let us help you pre-sell it. We can help you generate market buzz and hype up your upcoming offerings so that you don't have to deal with unsold inventory. Instead, have advance orders in your hand that will help your products sell out like hot cakes.
Frequently Asked Questions
Q1. What is Digital Agency?
Ans: A digital marketing agency or digital agency is an agency that takes care of your digital marketing needs. In other words, they can help you reach out to your target audience via digital means. Digital marketing agencies do that with SEO or search engine optimization, content marketing, social media marketing, link building, online PR, graphic designing, video marketing, email marketing, and mobile app development.
Digital marketing agencies like BrandLoom also help you build your website and conduct targeted campaigns online on various platforms. These agencies offer a host of services that aim to increase your brand's digital presence and engage your target audience and customers on digital media. So, if you want to build your brand up online, look up a
digital agency with a good track record.
Q2. What is Digital Services?
Ans: Digital services, by definition, mean services that are available digitally. However, the term "digital services" refers to services that digital marketing agencies offer. These include services like website designing and development, mobile app development, SEO or search engine optimization, content marketing, social media marketing, guest posting, ecommerce services, search marketing, graphic designing, and email marketing.
Digital marketing agencies can also help you with influencer marketing. They may be associated with influencers who can help you market your brand. Agencies like BrandLoom also offer you branding services, which aim to establish a brand in the market by carving out its distinct identity and positioning it to find its niche audience. If you want to know about our digital services, please talk to us.
Q3. How to Choose a Digital Marketing Agency?
Ans: If you are looking for a digital marketing agency, here are a few things you should keep in mind:
Don't go for the cheapest option. Many agencies cut down on the prices because they offer sub-par services in return. Instead of delivering results, they may take you for a ride or use black hat tactics to give you a momentary boost. However, you will not have any viable returns in the long run and may even be penalized for following unethical practices.
Look for an agency that has a credible track record. Look for agencies who have worked with good brands, and have a good reputation in the market.
Go for an agency that offers custom solutions. Some agencies believe in "one size fits all." This is an impractical approach because no two brands are the same.
And finally, select an agency that takes a holistic approach towards brand building. You have to build a sustainable brand- and if your agency does not understand what your brand's personality, values, and tonality are, it will not help you in the long run.
Q4. What Do Digital Marketing Companies Do?
Ans: Digital marketing companies help you connect with your target audience via digital means. They use technology to present your brand's message to the world through online platforms. A complete digital marketing company like BrandLoom can help you with many services like:
1. Creating your website
2. Creating your mobile app
3. Building an online store
4. Driving traffic to your website
5. Creative designing
6. Video making
7. Marketing on social media platforms like Facebook, Instagram, and Twitter
8. Content marketing
9. Email marketing
10. Online PR
And many more. A good digital marketing company helps you engage with your customers and prospects online positively so that you can create a good impression on them for the long run.
Q5. What are the Benefits of Digital Marketing for Any Company?
Ans: Digital marketing is a must for any company. Today, almost everyone has a cell phone and uses it to access the world. Internet penetration is increasing across the globe at a tremendous rate, and people are now likely to look up something online then buy it. To make sure that you don't lose out on this digital audience, you HAVE to go for digital marketing.
Digital marketing also generates a better return on investment than conventional means. Roi-centered digital marketing companies like BrandLoom help you formulate and execute marketing strategies that won't burn a hole through your pocket. Moreover, digital marketing also has a smaller carbon footprint, allowing your companies to operate more sustainably.
Q6. Why Should I Hire a Digital Marketing Agency?
Ans: Hiring an external digital marketing agency comes with many benefits. Firstly, by handing over the responsibilities to experts, you can dial back on the stress. This also means you will have more time to concentrate on your core tasks, serve your audience and innovate your products.
External digital marketing companies also bring years of experience to the board- and they come with a broader perspective because they have worked with many brands across different sectors. This helps them to come up with unique solutions which may elude your in-house team.
Lastly, external agencies also have a more open mind and are more likely to give you honest advice. On the other hand, internal teams may tend to say "yes" to all your demands, which harms you in the long run.
Q7. How Much do Companies Spend on Digital Marketing?
Ans: How much any company spends on digital marketing is anybody's guess because what they have to pay always depends on the services they are availing. Every brand had different needs, and hence, digital marketing agencies like BrandLoom offer different solutions for different brands. Again, in some cases, companies may ask for only help with formulating digital strategies or consulting.
However, if you want to get value for your money, you can hire a digital marketing company from India. Remember, services and labour costs are substantially cheaper in India than in Europe or the USA. If you are in the UK, an Indian agency like BrandLoom may provide you with everything you need at a cost much lower than a native UK or European agency.
Q8. How to Evaluate A Digital Marketing Agency?
Ans: If you want to understand whether a digital marketing agency is suitable for you, look for a few things:
Check their track record. If a company boasts of well-known brands in their past clientele, they are more credible.
Look at their performance. If you google for relevant keywords, do the search results show the agency's name? Agencies who can make their web pages rank are a much safer bet- because if they can make themselves visible online, chances are they can do the same for you.
Check out their social media page. Do they post regularly? Are their posts engaging? If the answer is yet- once again, you are in much safer hands. Companies who regularly update their social media handles have more credibility. It shows that they can handle social media marketing and have a good team of writers and designers who can deliver work regularly.
Lastly, look for testimonials. If you find good reviews and client testimonials for them- they are more trustworthy than fly-by-the-night marketers and companies who may offer cheaper services but cannot deliver on promises.
Q9. How Much Do Digital Marketing Agencies Charge?
Ans: How much a digital marketing agency charges you will depend on what services you are availing of. The more services you avail, the more likely they are to charge you. Remember- do not go blindly by the cheapest rates. Many agencies or consultants will quote a lower price but will not deliver you the results you need. Worse, they will deploy black hat tactics that will earn you a penalty or buy bots for your social profiles- which will be harmful for your reputation.
Go for reputed agencies- and if possible, go for a good Indian agency like BrandLoom. You can easily coordinate via remote tools and get the results you want- but at a better rate than any agency based in the UK or Europe.
Q10. How to Select A Digital Marketing Agency?
Ans: When you want to select a digital marketing agency to help you reach out to your audience, you should remember a few things:
1. Go for reputed agencies like BrandLoom that use clean and ethical methods to drive traffic to your website and conduct online campaigns.
2. Look for agencies that have a good design team. Remember, digital marketing is a very visual game, so you must have creatives and videos that look well-made and are eye-catching.
3. Check how the agency's website is performing. If it is ranking for relevant keywords, they know their field and can deliver you the same results.
4. Look for agencies who aim for holistic brand building rather than deliver overnight results that usually last for only a short time and end up burying your website under spam.
Q11. What Does a Digital Agency Do?
Ans: A digital agency or a digital marketing agency helps you market your brand via digital means. They help you reach out to your audiences on the internet and online platforms. They do this with SEO or search engine optimisation, social media marketing, online advertising, influencer marketing, guest posting, blog writing, and link building.
A digital agency like BrandLoom aims to connect and engage with your target audience in a way that helps you build up a loyal brand following. They ensure that your brand message is conveyed positively and consistently across all relevant platforms.
Q12. Why Hire a Digital Marketing Agency?
Ans: Many companies have their own in-house digital marketing team. However, an external agency brings a fresh, unbiased perspective that in-house members may not be able to. A professional agency like BrandLoom brings years of experience to the equation and can also bring cross-industry expertise that may not be available with an internal team.
Moreover, internal team members may choose to play it safe and say yes to everything. On the other hand, an external agency is more likely to give you an unbiased and honest opinion- which is crucial if you want to make the right strategy for your brand.
If you hire a good external digital marketing agency, you can stay worry-free and concentrate on innovation. If you are not satisfied with an external agency, you can always end the association without much ado. But if your internal team cannot deliver what you need- you may be in a tight spot, and taking any decision will not be an easy matter.
Q13. How Many Digital Agencies in the UK?
Ans: There is no natural way to determine how many digital agencies there are in the UK. There are hundreds of agencies in the UK- and there are likely over 250,000 digital companies of various sizes in the UK.
However, many overseas companies may also provide services to UK clients. Companies like BrandLoom that are located in India may be a better option for these clients because our rates are more affordable than other native agencies. Our representatives can talk to you face to face, and our team in India can handle your project. This way, communication flows smoothly, and you can ensure good ROI for your digital marketing efforts. So talk to us now to get a quote- or a free demo.