10X Your Website Traffic.
Acquire new customers. Increase your profitability.
With the Best SEO Agency offering Professional SEO Services in London.
Take advantage of our Result Oriented & Affordable SEO Services in London. Explore our professional approach to SEO, this is what makes us the best SEO Agency in London since our inception.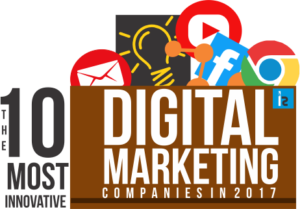 WHY DO YOU NEED THE HELP OF
PROFESSIONAL SEO COMPANY IN LONDON?
It has become common to look up information on Google or other search engines when in need of any service or information. All businesses want to rank atop the search engine ranking to get noticed by the customers. Search engine optimisation or SEO is a practice wherein digital marketing firms help you rank at the top of all searches on different search engines and gain domain authority on digital platforms.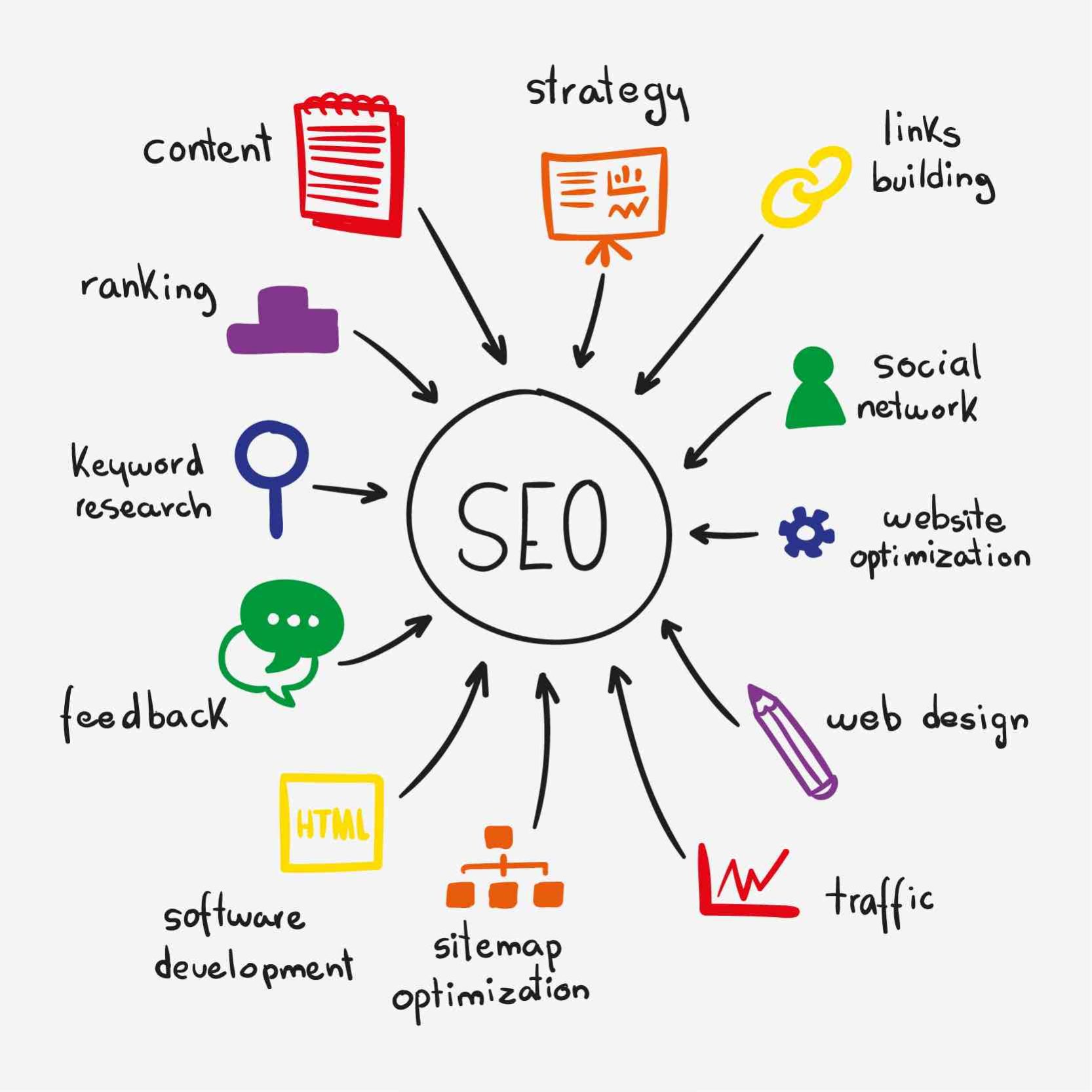 SEO works by applying a set of approaches that makes your website more visible to your target audience and get more hits from search engines' targeted keywords search. In order to rank on web searches and gain domain authority, companies approach BrandLoom. BrandLoom offers the best SEO services in London with an expert team in India. Our affordable SEO services in London take care of all the essential aspects of your business.
We deal with all technical aspects, including
Increasing visibility
Site backlinking
Website auditing
Optimizing content
Keyword researching
Increasing page speed
Mobile optimization
And link building
So if you are looking for a local SEO expert in London to boost your organic rankings and help you become more visible, you must connect with us. With an expert SEO team, BrandLoom ensures that your website appears on the first page of Google search. This will result in more traffic and increased conversions. We also make sure it features prominently in searches on other search engines too. This is what makes us the best SEO Company in London.
Approach BrandLoom – your creative local SEO Expert in London
When you look up some information on a search engine, the web search presents to you a range of websites. These rankings' position is based on how well these websites are optimised and how extensive is the website's domain authority.
SEO is the technique that helps search engines find and rank a site higher than the other sites. The search engines rank your website in response to a search query. Our SEO Experts in India will work with you to identify appropriate keywords based on your product or service offering and help you optimize your site by developing relevant, original content.
Our experts know how search engine results work. They are equipped to identify what people search for. Our Experts will identify the actual search terms or keywords typed into search engines. They will also optimize your site beyond keywords/content by looking into and editing your HTML/CSS and associated coding to increase its relevance to specific keywords and remove barriers to search engines' indexing activities.
We will promote your site to increase the number of backlinks or inbound links to improve its search ranking. Take advantage of the best Search Engine Optimisation Consultants in London and grow your business with our Indian experts.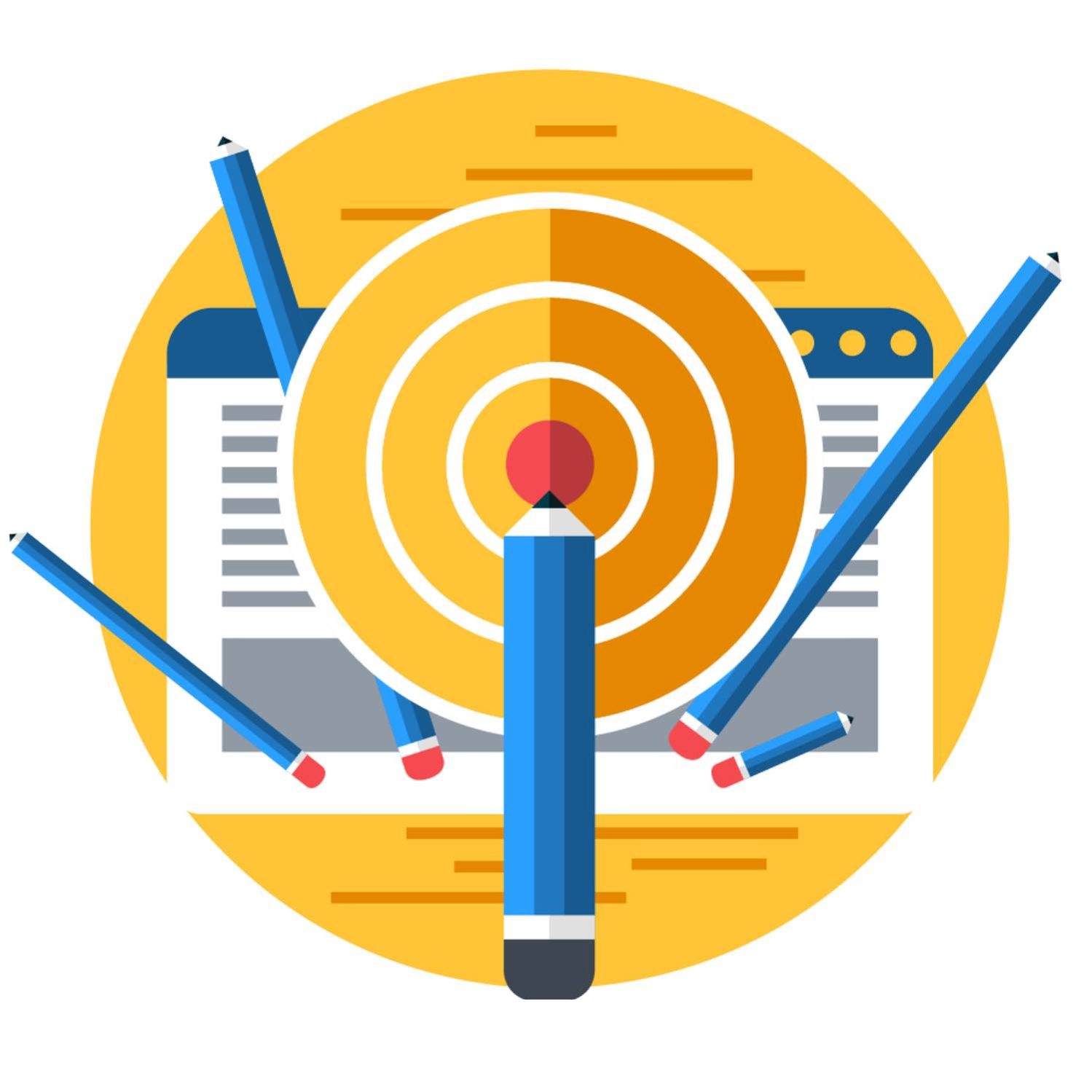 For best On-Page SEO services – Hire SEO expert in London
On-Page optimisation involves optimising a web page so that it ranks higher on search rankings. To run an SEO campaign, both content and HTML/coding optimisation are required.
On-page SEO is critical. On page optimisation involves writing content with prominent keywords which are most searched by the readers. It's based on the search volumes of words and queries. By writing while including these keywords ensures that users find your website.
Along with SEO, BrandLoom offers Content writing & content marketing services as well. Our writers ensure that the content is attractive for both – readers and search engine bots.
BrandLoom excels in on-page SEO. Our On-page SEO technique makes a website more attractive to the search engines and readers at the same time. We keep track of all the new SEO trends and ensure that the content is readable and still favoured by the search engine bots.
Team BrandLoom can help you optimise content and pictures, ensure that the site is fast, make it mobile-ready, ensure the material is top quality and fresh, and provide good external links that attract more traffic.
For organic ranking and promised results, become a client of Brandloom- the best Search Engine Optimisation Company in London.
Ace your Off-Page SEO with London Based SEO Company
Off-page SEO is basically the work that takes place separate from the website. This is more like raising awareness of your website.
BrandLoom recognises that off-site SEO goes beyond link building and website design. Team BrandLoom expertise in promoting your website via ethical and effective methods, leading to increased organic traffic. We help you get to the top of Google's search rankings. Team BrandLoom conducts social media marketing and social bookmarking campaigns that help lead generation and improve your website's perception of the world.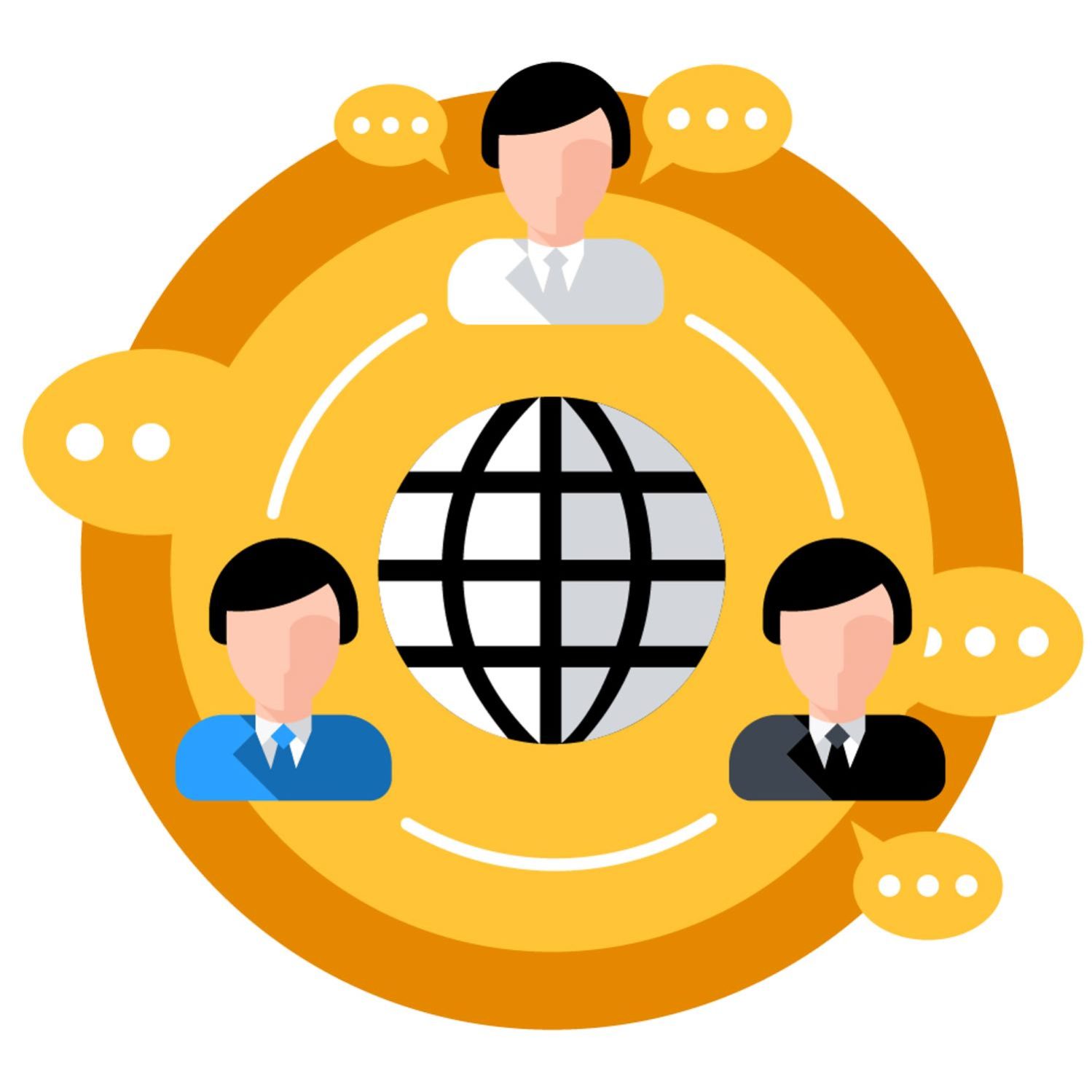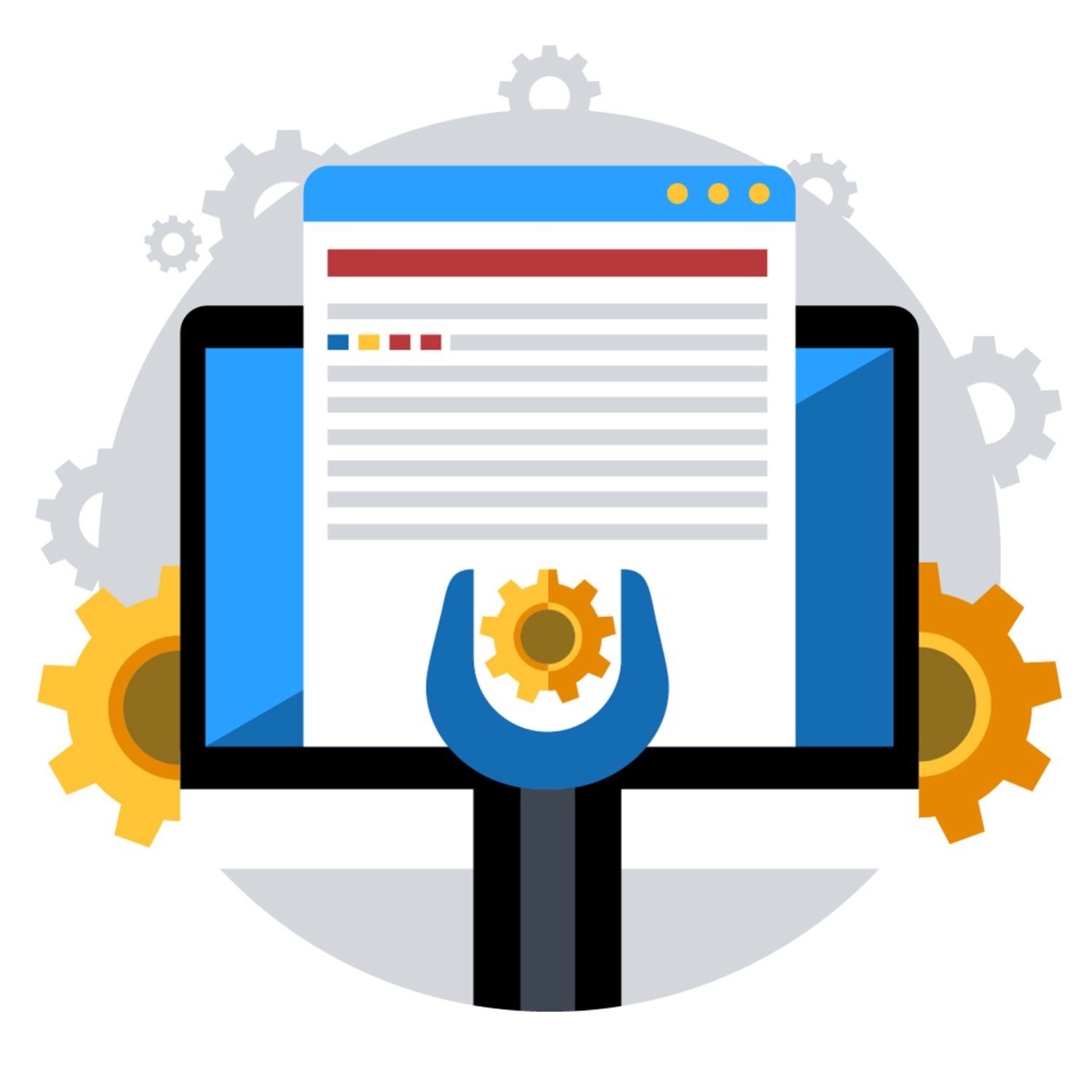 Integrate Technical SEO with affordable and effective Web Design and SEO in London
SEO's objective is to optimise your website. Making it is easy for people to find you. Businesses need to rank on Google searches when their to-be leads search for keywords on their search engines. That will not happen unless and until search engines can read and find your website too!
Technical SEO focuses on how well a search engine can access, crawl, interpret and index your website. It is not a promotional activity. Instead, it optimises your website's structure so that search engines can easily read it, and hence, identify required keywords with ease. This ultimately leads to more hits, increased traffic, and improved search rankings.
The best part about technical SEO is that you only have to do it once! However, unless you introduce technical SEO to your website, your other SEO processes, i.e., on-page and off-page, will not be responsive.
We can optimise your website so that search engines can easily run and read it.
International SEO Agency in London
Studies show that most people spend most of their incomes within a 20 miles radius of their homes. So, making a mark locally is very important for any small business. More people now prefer to go online and search for nearby stores if they need any service- restaurants and food delivery outlets are the prime example.
If your aim is to become the leading business in your locality, it is imperative for you to orient your website for local SEO services in London. Local SEO will help your company reach out to local customers and promote your products when the customers are looking for them. Local SEO works by getting your website ranking at the top of Google searches by getting it featured on Yelp, Scoot, Yellow Pages, Thomson Local, and other review or classified sites and applications.
BrandLoom specialises in targeted SEO! Promoting your company's name and website so that your organisation features at the top of local listings. We do this by building citations, getting backlinks from relevant sites, managing reviews, and claiming Google My Business Listing pages. This way, you can become more popular among local customers and give you a push ahead of your competitors in the area.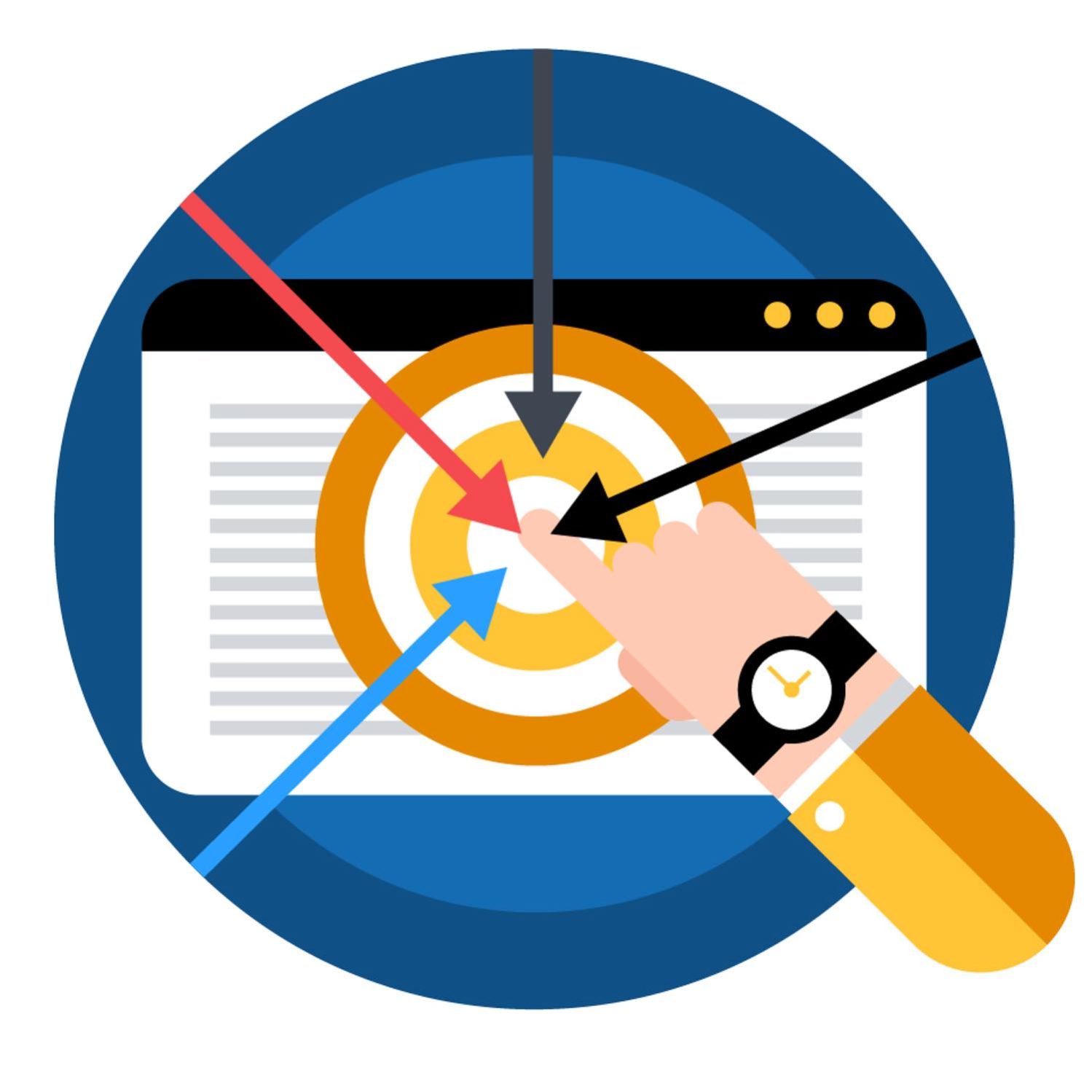 What makes us the best choice for all your web design and SEO in London needs?
Take advantage of our professional and time-tested SEO services. Exponentially increase your organic traffic and grow your business profitably with an SEO agency in London. Take your Marketing & Business ideas live & turn them into a profitable and growing company with London's most promising SEO agency!
100+ Years of Business Experience at Leadership level.

Performance based SEO services driven by application of Data.

Digital Marketing-SEO Services Built on Consumer Insights.
Application of Best in Class Technology Stack.

Our Understanding of the Power of Branding.

Our Fully Managed eCommerce Capabilities.
Why should you choose an Organic SEO agency in London?
Retaining a customer works wonderful for an organization. However, to grow, the organization needs to acquire new clients and retain old ones all at the same time. In the day and age of information, you must attract more readers to your website. With the help of SEO, you can become more visible on search engine results, making a solid digital footprint.
Small business owners need to grab and retain customers to compete with the stalwarts of their vertical. When you outsource SEO services to India with BrandLoom, our team helps you with services like: on-page SEO, off-page SEO, local SEO, technical SEO, and ecommerce SEO.
By outsourcing your work to India, you make your site and products more visible on digital platforms via affordable means. Our SEO experts from India help you generate higher revenue from your operations by increasing brand awareness and traffic to your website.
With proper optimization, you can persuade your visitor to avail your services and make a purchase on your website. SEO helps you convert page views, hits, and leads into investments and hence help generate revenue.
For new businesses and startups, it is crucial to be seen by their intended customers. The more visible you are, the faster you will grow. When your website is search engine optimised, your site is more likely to rank on the first page of the search engine results page, making you visible and easy to approach.
BrandLoom is a creative SEO company in London, that knows how to bring up your search result rankings by helping you get more organic traffic. We offer a host of services and ensure that your business goals are fulfilled.
What makes BrandLoom stand out as a London based SEO firm?
BrandLoom takes pride in saying that it is the best SEO provider in India. And now, we are in London to help your business grow.
Helping everybody with SEO/SEM in London
We cater to both small businesses and big brands alike. We help entrepreneurs, startups, small businesses, and big enterprises capture their target audiences, increase visibility and grow the business's influence.
Increase Visibility with our Organic SEO Services in London
Getting featured on the first page in search results is the first step in getting recognised and building your brand. We ensure that you beat out your competition in search engine result rankings with specialized tools and skills.
Keyword optimisation with SEO Content Marketing Services in London
Brandloom helps you optimise content for your website by finding the right keywords. We ensure that search engines find your site easily while looking for relevant keywords for the services your organisation offers.
SEO Content Creation Services with an eye for Readability for ease of reading!
Content readability is an important part of SEO. Readability refers to both- readers and search engines. Optimising content makes your website easy to read, ensuring longer visitor engagement. Research shows that the longer a visitor lingers on a site, the higher are the chances of them making a purchase.
Link building for your website
Backlinking is an essential part of SEO. Backlinking refers to other websites with authority citing your website. At Brandloom, we ensure that your website receives good backlinks to drive up and attract traffic.
Mobile SEO for Mobile searches
Customers today are extremely active on their mobile phones and make most purchases using the same. Any website today needs to be optimised for both computers and mobile devices. Brandloom offers targeted mobile marketing for your website.
Guaranteed SEO Services with Local SEO in London
Be a local go-to business with our regional SEO strategy. We can get you listed on the most referred correct online listings and directories so that you feature prominently in local keyword optimisation searches. Make your customers aware of exactly who you are, and beat out the regional competition.
Are you a startup trying to make your mark?

Avail Brandloom's
Small Business SEO Services!
BrandLoom is an upcoming and promising SEO agency in London for startups and solo entrepreneurs looking to change the world. We provide everything you need to take your business idea live & turn it into a profitable and growing online business!
SEO Content Writing Services.
SEO Link Building Service in India.
Strategy built on latest SEO techniques.
How to be Seen as a Thought Leader.
The Power of Pre-Selling Your Products.
Plus, much, much more!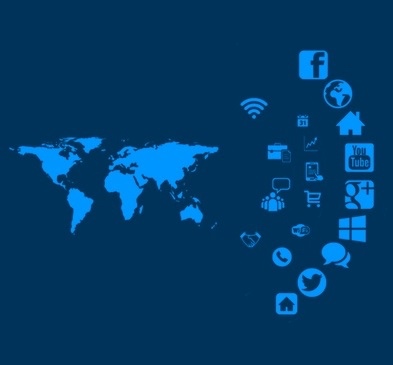 Affordable Search Engine Optimization in London
Brandloom offers a host of services. SEO can sound complex to the young blood, but we suggest simple and easy to implement solutions. Our SEO services guarantee you results in a very short period.
For small businesses, we have our team of off-page SEO strategies for you. Brandloom not only helps you create an excellent digital presence but also builds up a good reputation online.
Comprehensive and Professional SEO agency in London
Our SEO strategy follows a holistic approach. It includes website structure and website content analysis, off-page SEO, and optimisation of off-page factors. We do not engage in unethical practices.
Economical Ecommerce SEO Agency in London
Did a black hat service SEO provider dupe you? We are here to help you out!
Have you ever hired the services of an SEO agency that has used black hat tactics for your website and caught in an endless loop of useless links, and buried you under a pile of spam?
We ensure that you do not receive a Google penalty. If you have engaged in black hat tools via some unethical SEO agency, Google will shut your website down slowly, and you will soon vanish from search results and then public consciousness.
Most cheap SEO agencies employ these tactics. They make faulty promises of overnight results- like reach Top 5 or Top 10 rankings within a day- but they only generate spam in reality.
Team Brandloom does not engage in black hat tactics and unethical practices, and our campaigns are designed to keep your website clean.
SEO audits
SEO audits are essential for all businesses. BrandLoom helps you understand your website better, analyse its strengths and weaknesses, and can help you fix the issues.
Handling with ethics
We treat your website like we treat our own. We understand that the bottom line is to return on investment and sales for any firm. We never engage in unethical practices and keep our solutions target-driven and straightforward.
Frequently Asked Questions
Q1. What are SEO services?
Ans: Search Engine Optimisation services refer to optimising a website so that it ranks higher in the search engine result pages. The optimisation is practiced on several levels, i.e. on-page SEO, off-page SEO, technical SEO and local SEO.
On-page SEO refers to the use of keywords while writing content for a blog, website or landing page. The use of keywords ensures that your website ranks higher on the search rankings.
Off-page SEO refers to the backlinks and other promotional and SEO campaigns that the SEO agency runs for your organization.
Technical SEO is the embedded code that the SEO agency embeds in your HTML code ensuring that your website ranks higher and gains domain authority. This is the most important step in lead generation and it impacts all the other SEO efforts.
BrandLoom offers a suit of services which can help your business grow organically. Approach the best SEO company in London today!
Q2. Do SEO services work?
Ans: YES! Search Engine Optimisation services help your business grow organically. By employing SEO services, you ensure that you rank at the top of the search results. The higher you rank in the search results, the more traffic your website will be able to drive. SEO services ensure targeted marketing and helps you convert more leads into prospective buyers. The impact of precise SEO works shows a long term effect. BrandLoom offers affordable SEO services in London with best in class results. Contact us today!
Q3. How much do SEO services cost?
Ans: The cost of SEO services is based on the different types of content you want to generate. If it's a blog, a landing page, a website or social media posts. The more services you opt for, the greater will be the cost. Secondly along with different content, SEO services include multiple SEO practices, including on-page SEO, off-page SEO, local SEO and technical SEO. However, to cut down the cost, you can approach an overseas SEO service provider. BrandLoom is an India based SEO company in London. Our team of experts in India are seasoned and well equipped to drive up your sales through increased traffic at affordable rates.
Q4. How to find an SEO company?
Ans: To find the best SEO agency, you must run a google search! Your aim to hire an SEO agency might be to drive traffic. SEO agencies assure you a high ranking position by working on your website and content. So, if the agency is capable of ranking themselves atop the search results, they can help you too.
Secondly, an SEO agency works in close proximity with your team. You must ensure that the SEO agency you are hiring shares a similar culture for easy and free collaboration.
While looking for an SEO agency, you must have a clear requirement list and budget. If you know what you want, it will be easy for you to define your requirements, and easy for the agency to act on them.
BrandLoom prompts its clients to fill out a detailed form of their requirements, expectations, competitors and KPIs. This helps both the organizations to achieve the set goals. Contact BrandLoom today for the innovative and creative solutions for all your SEO needs in London.
Q5. How to pick a good SEO company?
Ans: Here are three easy steps to pick a good SEO company:
1. Look at the past performance of the SEO agency and go through their personal website, blog & social media channels and access their performance.
2. Speak to the ex-clientele of the SEO company to ensure that the organisation does not follow any black-hat practices. Any company following unethical practices might run your business to the ground. So, ensure you do not fall prey to organisations following unethical practices.
3. Speak to the SEO company, meet the team and see if they are the best fit for your company. Make sure you set a budget and the SEO company is affordable as per your needs.
BrandLoom strictly follows ethical practices. We help our clients grow organically by using our years of expertise and knowledge in the area. Contact Brandloom today for we are the SEO experts in London!
Q6. Should I hire a SEO agency?
Ans: Hiring an SEO agency is beneficial for both small businesses and big enterprises. So, the answer is a resounding YES! To grow, all businesses need to retain the existing client and at the same time engage with new clients. SEO agencies help you engage with new clients and convert prospective leads into profitable consumers. SEO agencies also help you increase your domain authority on search engines, giving you an edge over your competition.
A SEO agency provides you with a team of SEO experts who are always at their heels to help out your business. The SEO agency helps you manage reviews on different directories. Crisis management and ensuring that crisis doesn't occur at all falls under the job description of a SEO agency too.
BrandLoom's SEO experts work on different aspects of SEO, including on-page, off-page and technical SEO to ensure great results. Our SEO experts are omnipresent on your different social media and website portals to ensure smooth and hitch-free communication with the clients and consumers. Contact us today for the best local SEO agency in London.
Q7. What is an SEO agency?
Ans: Partnering with the right digital marketing agency to grow your business is crucial. Here are a few questions you can ask to know the organization better.
How do you keep up with the changing SEO trends and Google regulations?
Do you outsource your work?
If you have an inhouse team, can we meet the writers working with us? Can you share their credentials?
What metrics are included in your reports?
What will an average day look like if you work with us?
Do you have official partnership with the top search engines?
Such questions will help you better understand the working of the organization and how they will collaborate with you in the future.
An SEO agency is an organisation that helps drive traffic to its client's website, and make their website rank higher on search results. SEO agencies help its clients to generate brand awareness and brand authority. BrandLoom helps its clients on multiple levels. We offer our SEO services for all types of content, ranging from blogs, websites, landing pages, social media posts and much more. Our writers ensure that your on-page SEO is on point. Our SEO experts look after your off-page and technical SEO. The wholesome SEO approach ensures the best results. We ensure that you have a strong brand presence and attract traffic. Brandloom is a London based SEO agency which helps businesses grow. Contact us today to revamp your business.
Q8. What are SEO copywriting services?
Ans: SEO copywriting refers to the practice of writing content using highly searched keywords in the writeup. Along with writing words based on keywords, SEO writing involves making the writeup very easy to read. Readability is a very crucial part of SEO copywriting. The content which is easy to read and appropriately optimised with highly searched keywords makes it easy for google bots to crawl and index. Using SEO copywriting services you can increase traffic and engagement of your website. BrandLoom offers SEO based content writing as well as content marketing services. Contact us for best search engine optimisation in London.