The Best Digital Marketing Company in London,
Team up with the best digital marketing agency in London to break profit records & your competitors' hearts.
Everything you need to direct more traffic to your website and money to your bank account- under one roof. Only with the top digital marketing company in the UK.

The BrandLoom team is professional, efficient, & helpful. They are prompt with their work & meet deadlines. The whole team is accessible at any point in time. They were very patient- to listening & understanding my needs & then making necessary changes. They are the best in the market to work with.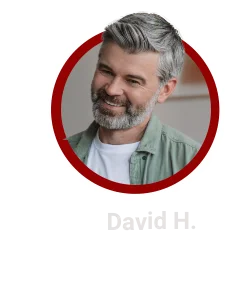 Reinvent your business with BrandLoom
The Best Digital Marketing Company in London
BrandLoom stands tall with its promise of being the most creative "ROI driven" & "Accountable" digital agency. Now, we bring you the same efficient and seasoned team to cater to all your branding and digital marketing needs in London. We provide a whole suite of services and aspire to compete with the top digital marketing agencies in London. We will handcraft a business & marketing strategy which is best suited to all your brand and company requirements.
Team BrandLoom ensures the business strategy's success by working closely with you. We do not leave any stone unturned to deliver on the results we promise. Become a client of the upcoming and promising integrated digital agency in London.
What is BrandLoom best at?
BrandLoom helps companies generate more revenue by creating a robust digital presence online and driving traffic to their websites in organic and inorganic ways. Since its inception, BrandLoom has helped multiple small businesses and big enterprises reinvent their brand image and grow their digital presence. We have offices in New York, Singapore, Bangalore, Mumbai, Pune, Delhi, and Gurgaon. Now, we bring you the expertise of our highly skilled team and digital marketing services in London!
Our services range from Email marketing, SEO services, Website Design, Social Media Marketing, Content marketing, and more. We are your A to Z guide for all your digital marketing and marketing strategy needs.
The BrandLoom Promise
How we Generate ROI for your Business with The Best Digital Marketing Services in London!
See for yourself how effective strategies makes us the best upcoming Digital Agency in London.
In these case studies, you'll see how Brandloom developed B2B and B2C search and content marketing programs that resulted in short- and long-term success for our clients around the Globe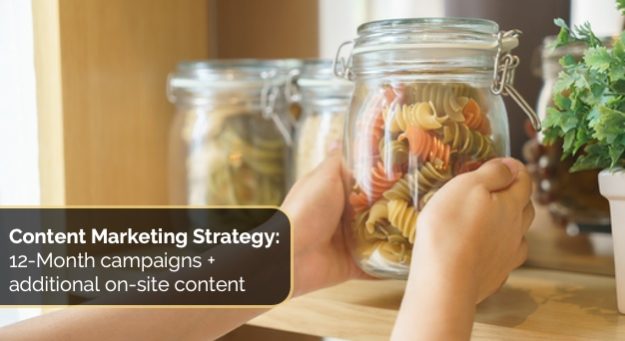 Health & Wellness Platform Case Study
Content Marketing Strategy: 12 months+ campaigns + additional on-site content
• Initial engagement for website saw a rise from 6000 site visitors to 55,300 per month in less than a year.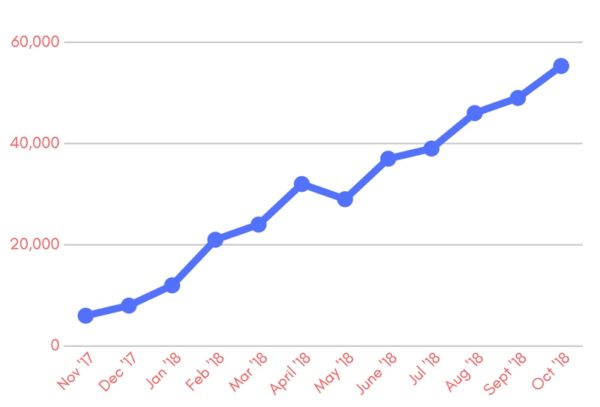 • 4,900% increase in total backlink portfolio volume over the period of engagement
• 87 brand mentions from 23 major news publishers and 102 mentions from 38 niche, relevant publishers and bloggers earned over 9,000 social shares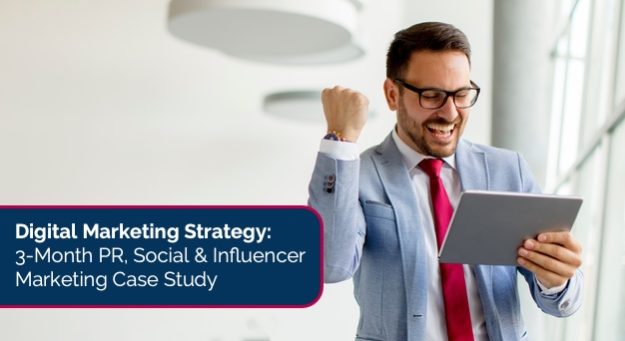 American Automotive Brand Case Study
Digital Marketing Strategy: 3-Month PR, Social & Influencer Marketing Case Study
• With a celebrity cricket star as the brand ambassador coupled with online and mainstream PR campaign, the brand received 155 Million impressions with 32 major news publishers as well as online media.
• 25% increase in total sales volume after the PR and social campaigns
• A 2% increase in total market share was achieved after the PR and social campaigns led to increased brand awareness and recognition.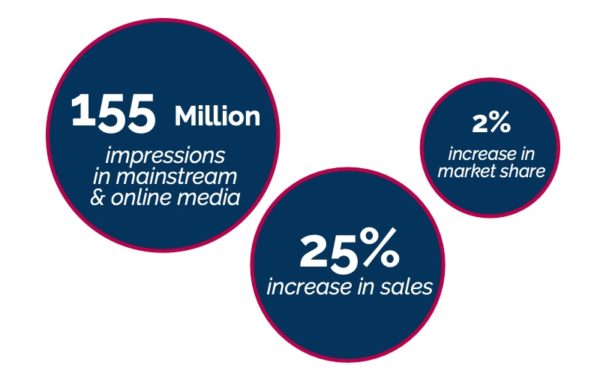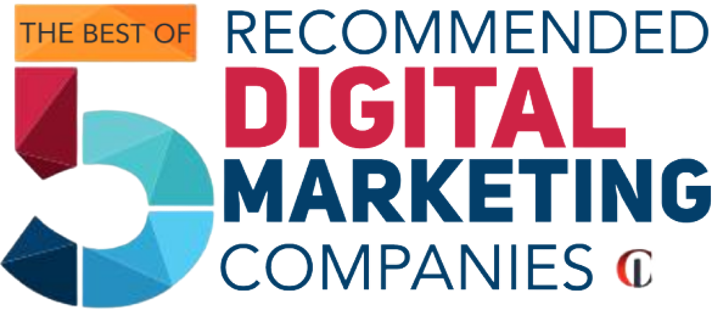 What makes BrandLoom the best digital agency in London?
Are you looking for world-class digital marketing services in London? You are at the right place. BrandLoom helps you Build your Brand Equity and Business online. Take your Marketing & Business ideas to live & turn them into a profitable and growing business with the upcoming digital marketing agency in London.
You gain 100+ Years of Business Experience at the Leadership level.

The application of Data drives business Strategy.

Marketing Strategy Built on Consumer Insights.
Application of Best in Class Technology Stack.

Our Understanding of the Power of Branding.

Our Fully Managed eCommerce Capabilities.
Imagine the results that digital can drive for YOUR business.
CASE STUDY
Increasing Organic Traffic



Challenge
A health and wellness startup was struggling to find their mojo and build sustainable traffic to their website. During paid campaigns the traffic increased, however the cost of acquisition was extremely high. The startup challenged BrandLoom to help them with Content & SEO.
Strategy
The website was overhauled and focus changed from being an eCommerce wannabe to a complete health & wellness site. BrandLoom benchmarked with Healthkart, Amway, Dr Axe & Mercola to build their long term content calendar and optimized it for search.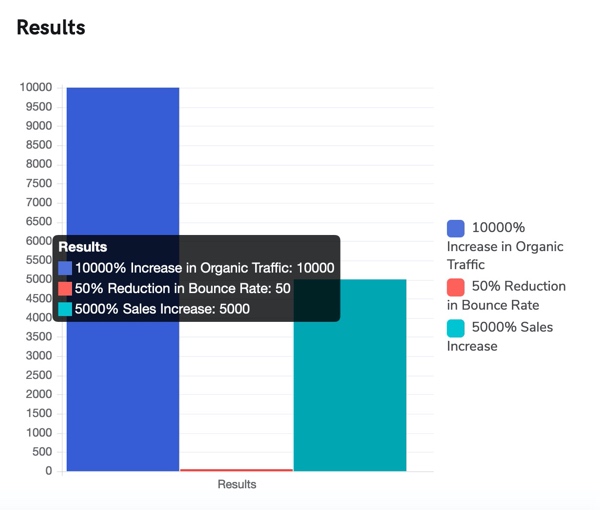 CASE STUDY
New Customer Acquisition
Challenge
An European healthcare chain in a niche business was struggling to acquire new customers. With plans to extend their footprint the clients challenged BrandLoom to help them acquire new clients profitably. The primary challenge being generating new leads for their ever expanding outlets.
Strategy
Website speed and content optimization along with SEO was done to ensure delightful UX. To generate leads new publishers were identified where in the client was promoted. Lead generation was done through target, local search optimized landing pages.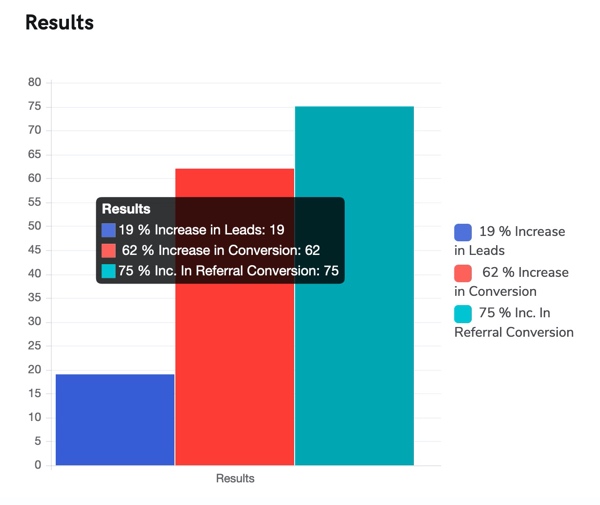 In Search of the Best digital marketing companies in London?
CASE STUDY
Influencing Customer At Retail



Challenge
An Indian woodworking products company was struggling to grow their market share, as the incumbent had very high brand recall and large market share. The company wanted to grow its business without spending in mainstream media until it captures substantial distribution.
Strategy
BrandLoom came up with a guerrilla promotion plan and created an online app based  influencer cum loyalty program for the carpenters. These carpenters were provided access to complete product portfolio on-demand with expert advice from the company.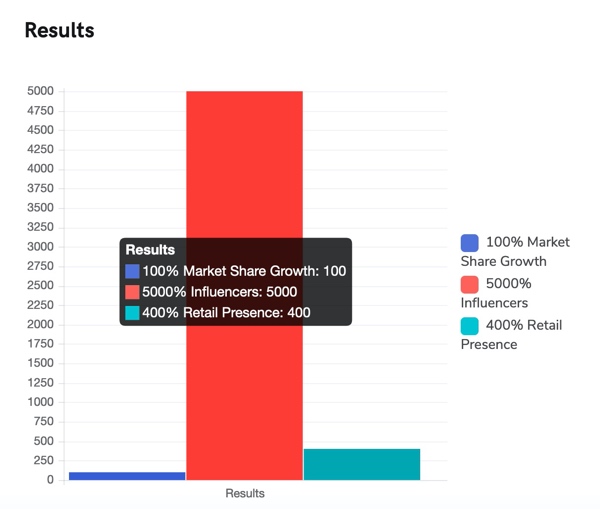 Looking for the Effictive Digital Marketing Company in London
Join hands with the most creative and "ROI driven", London based Digital Marketing Agency.
BrandLoom is a data-driven, young, and creative Branding & Digital Marketing Agency in London. We help our consumers become the best service providers to their clientele. Our seasoned marketing experts and innovative content creators work together to develop unique and intuitive marketing strategies. We apply consumer & market insights to build a unique brand approach and put it in action to ensure you get an edge over the competition. Our distinctive plan of action and unrepeated practices make us your go-to digital marketing agency in London.
How do we intend to become one of the top Digital marketing companies in London?
To better understand our ever-connected world, BrandLoom uses analytics, research, and creativity to gain a clear understanding of client needs and demands. These insights enable us to build ROI for Businesses with unique digital marketing strategies. We encourage our customers and their teams to follow a consistent brand approach and ensure clear and resounding marketing communication.
BrandLoom team consists of professionals from diverse backgrounds in technology, marketing, and sales. We aspire to create brand value for our clients in industries as varied as Education, Fashion & Apparel, FMCG, Consumer Durable, SAAS Products, Technology, Retail, and Infrastructure.
Services offered by BrandLoom – The best digital marketing agency in the city of London
BrandLoom is a digital marketing agency headquartered in Delhi and now fully functional in London! We aspire to create value for your brand through a creative & intuitive approach bundled with technical insights. Our SEO, PPC, and SMO services ensure rapid and sustainable business growth and high ROI for our clients. We strive to organically increase traffic for our clients by following the best search engine optimization practices. Our innovative paid search ads and campaign help our customers add another feather to their hats.
Team BrandLoom has worked with a diverse portfolio of clients and delivered exceptional results. We want to be counted among the top digital agencies in London over the next few years.
Digital Services offered by BrandLoom
The online market is a competitive marketplace, and BrandLoom ensures that you stay at the top of your game with the help of the following services:
Understanding your Target Audience and designing an appropriate Marketing Strategy :
For a business to grow, it's essential to identify its target audience and its presence on different digital platforms. To help you serve better to your clients, we begin our journey by understanding the customer, their demographic, and their unique requirements. We start our journey by understanding your market and the customer.
A user-friendly and intuitive website is extremely important to ensure a positive customer experience. We curate unique websites that give you an edge over the competition. Our team of dedicated designers makes sure your website is aesthetically pleasing and relevant to the customer's needs. The web development team at BrandLoom ensures a smooth website and application on all devices, ranging from desktop, iPad, and mobile phones. Our attention to detail makes us a top-ranking digital marketing agency in London.
Generate a more visible identity on the internet with search engine optimization. Get featured on top of the Google search results, increase traffic to your website organically and get more organic hits. With these simple steps, you can beat out the competition in local listings with BrandLoom, London's best digital marketing agency.
Cleaning up your website:
Are you buried under a pile of spam? And have a Google penalty? Your site might shut down slowly until you clean it up! It would be best if you adopted ethical means to market your brand. BrandLoom can help start with a clean slate. We follow ethical and best practices so that you show up at the top of Google searches. We write for bots and humans alike to be equally pleased with your clients and google bots' results.
Increasing conversion rates:
Are you fed up with looking for "the best digital marketing agency near me" and coming up empty-handed? Well, look no further- BrandLoom is here. BrandLoom helps you design extremely well targeted ads, making sure that you drive relevant traffic and search engines charge you less for pay-per-click.
We optimize your website so that your content is relevant, attractive, and easy to read. Fuel your SEO processes today, generate more leads and drive more organic traffic through your content with BrandLoom – an upcoming digital advertising agency in London. Along with websites, we help our clients develop a robust online presence, using LinkedIn, Facebook, Instagram, and other social media sites. An overall coherent and consistent social media presence helps increase traffic and build a strong brand image and identity.
Web analytics:
In the age of data and information, finding Data is easy. But the sea of Data is vast. BrandLoom helps you go beyond data collection. We help you sort your priorities and strengths and help you read the story hidden in the sea of information and statistics. We help you derive meaningful insights using that Data and allow your business to use the data to your advantage.
Are you losing out on customers because you lack a mobile-friendly application or website? Help is here! We create easy-to-use, intuitive apps! The apps will increase your reach in the digital world. With the right app, you can improve your conversion rates and do more targeted marketing that takes your message directly to the customers. Targeted marketing will further help you understand your customers' requirements and offer personalized services, exactly how BrandLoom offers you clear and handmade strategies!
Mobile marketing:
Is your website optimized for smartphones and small screens? Simply having a desktop-friendly website is not good enough anymore. Studies have pointed out that more and more people are surfing and buying on their mobiles, as it's easy to use and ever handy. Brandloom offers you an innovative mobile marketing strategy to help you dominate the small screen market! We ensure that we do not miss out on the mobile customers.
Brandloom helps clients become more visible in social media and engage with the increasingly social customer productively. We conduct campaigns across digital platforms. Our methods are safe, ethical, and effective. Your online presence will help your clients understand you and your brand better. Having a clear brand image helps attract positive and relevant clientele. Sustainable growth and a clear brand image is the BrandLoom promise!
Build your brand equity:
At BrandLoom, we help you establish your brand name in the best possible way. We work closely with your team to enhance your brand equity! Ensuring that you enjoy a good reputation and stay clean of unethical black hat SEO or digital marketing tactics. We take pride in saying that we follow all ethical practices and still help our clients top google searches. Stay ahead of your competition by following best practices and following strategies, fabricated for you by BrandLoom, a one-of-a-kind digital marketing agency in London.
Protecting your reputation:
Building a robust reputation is noteworthy, but maintaining it is the real challenge. A digital web agency makes sure that the reputation which was built after hard work stays intact. Brandloom, the unique and creative digital marketing agency in London, helps you stay memorable in this increasingly chaotic and crowded digital world. We work diligently to make sure your brand reputation improves with positive feedback and remains relevant. We help you oversee all your feedback sources and act as front-line warriors at the time of crisis.
Are you a startup and looking to make a mark?

Take Advantage of Brandloom's
Small Business Launchpad!
If you are a startup looking to make a mark in the industry, BrandLoom is here at your rescue! We help your business from the point of inception. If you are looking to start a business in London, look no further, the best digital marketing company in London is here to help you grow.
The Different Ways to Monetize Your Brand.
The Importance of 'P2P' Relationship Building.
How to Avoid Entrepreneurial Burnout.
How to be 'Seen To Sell' to Grow Influence.
The Power of Pre-Selling Your Products.
Plus, much, much more!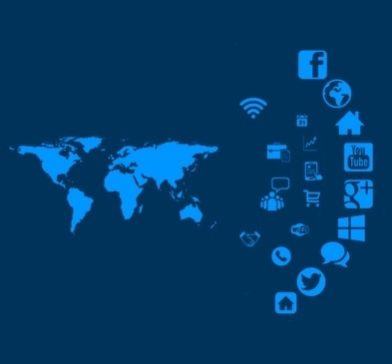 Associate your business with the best digital marketing company in London!
Brandroom is a one-stop-shop for all businesses. Either you are a business veteran or a newbie just trying to kick start your brand, BrandLoom is here to help you! Write your brand story and grow your business with BrandLoom's insights.
If you are a startup, BrandLoom has a unique offering for you in the form of BrandLoom's Small Business Launchpad! We offer affordable solutions to startups to take their idea live and turn it into a profitable and growing business.
We can help you with:
1 Different ways to monetize your brand:
BrandLoom – the new, upcoming, and extremely proficient digital PR agency in London provides you with the know-how needed to create your niche. We help you understand what you are selling and to whom. We help you gain insights on how to start generating revenue.
2 Significance of 'P2P' Relationship building:
In this highly competitive world, surviving on your own is a tough move. Connect with your peers and collaborate on relevant areas to ensure mutual growth and visibility.
3 Avoiding entrepreneurial burnout:
Entrepreneurial burnout is super common but quite scary for a growing business. BrandLoom can help you avoid this fate by managing your brand effectively while paying attention to creating and doing what you yearn to achieve. Allow us to share your responsibilities while you focus on building a robust team.
4 Be omnipresent to grow influence and build reputation:
We use the latest and trending SEO practices to ensure that your website is visible among top Google search results. Stand out with a valuable and relevant site. Build your reputation via ethical campaigns. Use top of the class marketing strategies on social media platforms with BrandLoom- one of the forthcoming top digital agencies in London!
5 Seize the power to pre-sell your products:
Wouldn't it be great if you never had to lose sleep over unsold inventory? Wouldn't it be great, if you never had to worry about meeting your targets? If this looks like a dream, we can help change it into reality. BrandLoom creates market hype and generates buzz for your products and services! Making sure that you have customers lining up outside your digital store with advance orders.
Looking for ROI driven Internet Marketing Company in London ?
Frequently Asked Questions
Q1. What is a digital marketing agency?
Ans: Digital marketing agencies are not your traditional marketing agencies. A digital marketing agency helps you reach out to your customers and target audiences online by building up your brand's presence on relevant platforms. They do it with the help of tools like search engine optimization, social media marketing, content marketing, email marketing, etc. If you are a business looking to increase traffic to your website/app and increase your domain authority, hiring a digital marketing agency is your best bet. BrandLoom focuses on generating traffic and increasing ROI by running online campaigns. Become a client today!
Q2. How to find the right digital marketing agency?
Ans: To find the best digital marketing agency that fits with your needs, you must set a goal of your requirements. Decide on the budget you want to allocate and the kind of brand you want to associate with. But most importantly- look for an agency that offers tailor-made solutions and can offer you good return on investment- like BrandLoom. If possible, ask for a demo so that you have a fair idea of what they can deliver. At BrandLoom we offer our clients demo work and proposals too, so they know what will be served to them after the association. Contact us today and book your free demo!
Q3. How much digital marketing agencies charge in India?
Ans: Digital marketing agencies charge on the basis of the services you opt for. However, hiring Indian agencies can prove to be more economical. You can coordinate with your agency of choice via remote tools. Remember, India is a huge reservoir of talent, and is a big market. Indian agencies are adept at working for overseas clients, and is a popular and reliable destination for outsourcing work. If there is an agency whose representatives are available in London, it can be the ideal one to work with.
Q4. Why do you need a digital agency?
Ans: Hiring a digital marketing agency can be one of the best decisions you make for your organization. Working with a plethora of clients from different businesses, digital marketing agencies can come up with innovative solutions; and have experience of working with a variety of projects. . They also have a free voice and would candidly inform you what might work the best for your organization. The agencies also stay up to date with the new trends and can help your brand organization get noticed by the right people unicorns.
Hiring a digital marketing agency is like driving in cruise control- you hand over some critical responsibilities to an external agency, so that you are free to concentrate on servicing your customers better.
Q5. What does a digital marketing agency do?
Ans: A digital marketing agency is an organization which helps you build a robust brand with authority in the digital space. Digital marketing agencies help you increase traffic to your website via search engine optimization, improve brand awareness, run ad campaigns, run email marketing campaigns, improve your domain authority and much more. In short, a digital marketing agency engages in multiple-channel, wide-range campaigns to take advantage of social media platforms and other relevant channels to reach your target audience. BrandLoom can help you do this and much more. Contact us today!
Q6. How to choose the right digital marketing agency?
Ans: There are multiple marketing agencies competing in the digital space. A digital marketing agency does a lot of heavy-lifting when it comes to making your brand significant and noticeable in the digital space, so finding the right fit for your organization is crucial.
There is a five step process to choosing the digital marketing agency which is best suited for your needs.
Determine the marketing needs of your company. Have a clear perspective on what is the requirement of your organization and what do you expect from the association? Having a clear requirement roadmap is imperative.
Look for an organization which is best suited for your needs. Go through the offerings of the organization and the packages they offer. Select a marketing agency whose marketing strategy aligns with your requirements.
Make sure the organization you are planning to hire, practices what it preaches. In the process of shortlisting the best digital marketing agency, go through the website. If you want to hire the agency for content marketing, go through their blog and see if it reflects with your needs. If you want the agency to handle your social media platforms, don't forget to check their social media channels and its performance.
After you have shortlisted the digital marketing agencies you think might be the best for you, send out a request for proposal (RFP). Select the company which is best suited to you based on the skill, proposal and budget.
If you have come this far, and are happy with the company's performance, it's time to hold a meeting with the team and iron out any impending issues. The meeting offers you a golden opportunity to interact with different teams of the organization and interact with the people who will be working in close proximity with your brand.
Bonus Tip: You can hire overseas organizations as they offer attractive packages and can prove to be the best suit for you. Don't limit your choices to the city or country of origin of the organization. BrandLoom is an India-based Digital marketing firm and consultancy which caters to its clients around the globe with a suite of solutions.
Q7. What to ask a digital marketing agency?
Ans: Partnering with the right digital marketing agency to grow your business is crucial. Here are a few questions you can ask to know the organization better.
How do you keep up with the changing SEO trends and Google regulations?
Do you outsource your work?
If you have an inhouse team, can we meet the writers working with us? Can you share their credentials?
What metrics are included in your reports?
What will an average day look like if you work with us?
Do you have official partnership with the top search engines?
Such questions will help you better understand the working of the organization and how they will collaborate with you in the future.
Q8. Why should you hire a digital marketing agency?
Ans: It's a common doubt with enterprises, if they should build an in-house team or hire a digital marketing firm. Here are three reasons why digital marketing firms are the better choice:
A digital marketing agency is working with you and not for you, unlike an in-house team. This gives them freedom to openly share their thoughts and feedback on the policies. The digital marketing agency does not indulge in group think and gives you candid feedback on all aspects of marketing.
A digital marketing agency has had experience of working with a plethora of agencies and has perfected the intricacies of social media marketing, email marketing, search engine marketing and much more. They have a whole dedicated team working on the same day and night.
Hiring a digital marketing agency gives you a more experienced and wide workforce. The team looks into all aspects of your business and helps you grow based on the strategies they personalize for your specific needs. An agency can come to your rescue even when your team is taking some time off.
Most importantly- by handing over your responsibilities to an external agency, you will be free to concentrate on actually serving your customers, running your business and innovating your products.
BrandLoom has a dedicated team which caters to its clients all digital marketing needs. Be it organic or inorganic traffic driving, we have you covered. Contact us today for fresh ideas and innovative approaches!
Q9. How does a digital marketing agency work?
Ans: After acquiring a client, the digital marketing agency forms a roadmap based on your needs and expectations. The agency will suggest what methods of advertising will work best for you and how extensively you should run the campaign based on your budget. BrandLoom as an organization, focuses on ROI and data to reap the best results. We follow a unique approach for all our clients, formed based on their specific needs.
Q10. How do digital agencies charge?
Ans: Digital agencies in general set a monthly target with their clients and charge monthly. Some organizations might charge you weekly or bi-monthly. In India the trend is of monthly payments based on the content and result deliverance of the digital marketing agency.
Q11. How many companies use digital marketing?
Ans: All companies looking to expand their business and build a brand opt for digital marketing. In digital marketing the use of social media marketing is the highest at 81%, followed by an SEO based website at 78%. The third most opted for service is email marketing with 69% businesses opting for it. BrandLoom offers its clients a plethora of services. the client can choose what they are looking for and what serves their purpose the best. Contact us today!